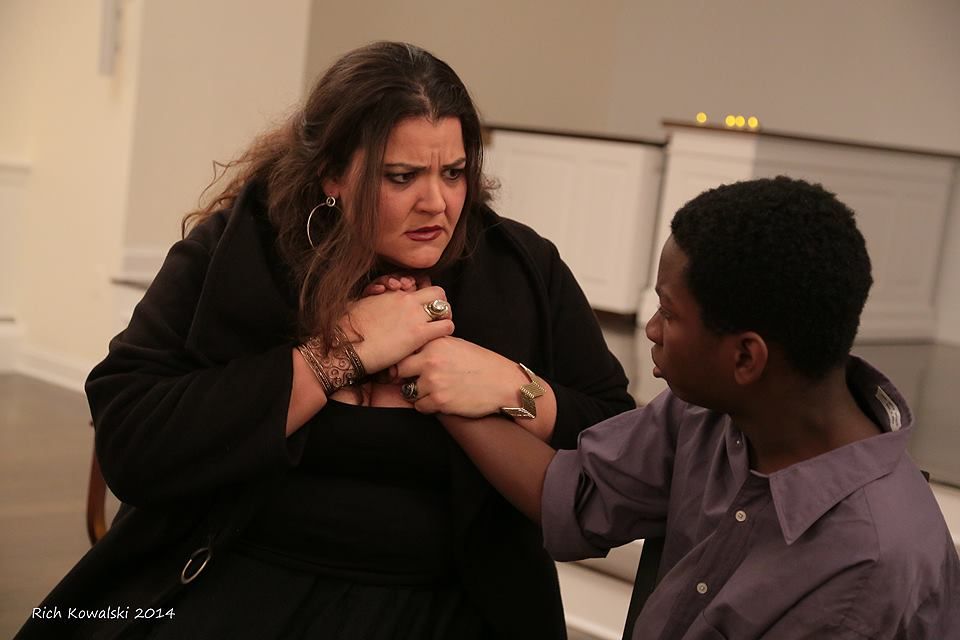 Advancements in technology have perpetually helped open things up to people who previously had no exposure to them, and that's particularly true in today's high-tech world.
Opera falls under that template, as radio and television gave the musical genre more of a worldwide presence and mass appeal, making international stars out of names such as Enrico Caruso, Placido Domingo and Luciano Pavarotti.
But opera is still, most certainly, a niche interest among music lovers. But the Secret Opera Company of New York City is taking measures to change that. The company, founded about two years ago by Managing Director Alexis Rodda and Co-Artistic Directors Chelsea Feltman and Elise Brancheau, will bring the opera "Carmen" — the most beloved work of famed French composer Georges Bizet (1838-1875) — to Stockton University's Dante Hall Theater of the Arts 8 p.m. Friday, July 31, and 2 p.m. Saturday, Aug. 1.
"A big part of what we do is to try to make opera accessible in terms of it being relevant to things that people can relate to today, and also affordable for people to come and see," Feltman says. "We want people who have never seen an opera before to come check it out.
"We've only been producing operas for just under two years. We are very much into exploring different types of repertoires and seeing what works and what doesn't. So far nothing hasn't worked. But 'Carmen' is such a traditional piece, and this is the first time we've taken on something this big."
A chamber orchestra, under the direction of Maestro Dmitry Glivinskiy, will accompany both performances, while Rodda will play the leading role in "Carmen," which is the story of a seductive gypsy who lures soldier Don Jose from "a passionless life as a border guard into a dark underworld of lust, crime and betrayal."
The theater company puts something of a modern spin to Bizet's work, with great care given to not compromise the integrity of the original composition.
"We try to imagine what would happen if you took away the spectacle, or the things that make opera more intimidating, and just sort of try to delve into who these characters are, who they would be today, and what really would be their motivations in a more realistic, human sense," Feltman says.
The Secret Opera welcomes theatergoers of all ages, but offers caution that "Carmen's" subject matter may be too sophisticated for children of a very young age.
"It's wonderful to take kids to classical concerts, but it's also sometimes risky to make them sit through something they might not enjoy or might not understand, and you could wind up turning them off to ever becoming a fan," Feltman says. "All it takes is one bad experience. Carmen is a bit of a risque character, and there's some violence involved, so I wouldn't take a really young child to see it.
"I think an important part of cultivating a new opera audience is to sort of make it fun instead of making it unpretentious. It's not that different from seeing a Broadway musical or a play or a classical concert. We want the audience to feel like they're right up in the action. We don't want to just take opera out of the museum, as it were. We want to show people that it's a living art form."
As is the case with the original work, "Carmen" is sung in French but there will be English subtitle translations projected above the Dante Hall stage, so that audience members can follow along with the plot.
"What we've done is taken dialogue done in a sort of old fashioned-sounding translation and updated it so that it's in a more modern vernacular," Feltman says.
"One thing about 'Carmen' that some people may not realize is that it's more of a lighter type of opera in which there is quite a bit of dialogue between the musical numbers. It is sometimes performed sung all the way through, but we chose not to do that because those parts were not actually written by Bizet.
"We've taken the dialogue and tried to make them a little less Victorian-sounding, as it were, and our hope is that this will be more of a fast-paced, easy-to-follow production without sacrificing any of the musical integrity."