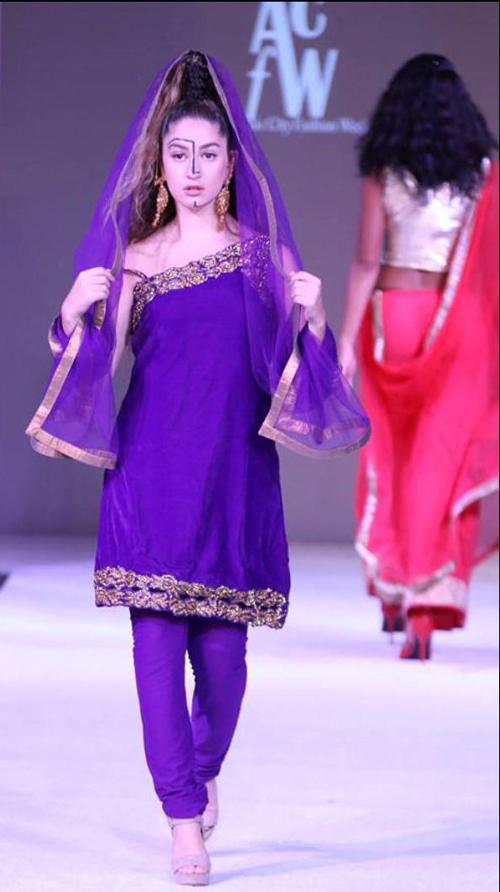 Despite the fact that Atlantic City is nowhere near Milan or Paris, we do have our very own fashion week, and it's definitely worth your time.
Held at The Showboat, Atlantic City Fashion Week is now in its 16th season. The brainchild of Lamont and Jeana Bowling, this multi-day showcase of ready-to-wear and Couture fashion — complete with fashion shows, retail events and a huge variety of designers— is one you don't want to miss. Here are three reasons you've got to go.
While every year, AC Fashion Week produces a Student Showcase, this year things will be a little different. The 17 competing students — from eight different schools, including Rowan University, Rutgers, Harcum College, ACIT, and more — all had two minutes in December to choose fabric from Absecon Mills, which manufactures custom upholstery fabric. Their designs, which will be presented during the Student Showcase on Thursday, will be based on their selections.
"This is the first year we've done it this way, and it levels the playing field," says Lamont Bowling, of the concept, which ensures that students have had the same amount of time to prepare their designs.
A panel of judges that includes two professional designers, two people from Absecon Mills, and Jennifer Diederich and Nicolas Putvinski, both former contestants from "Project Runway" will judge the competition.
2. The ready-to-wear designs.
On Friday, guests will be able to view the ready-to-wear collections of 27 designers from all over the region, including Devin Parkins and Stuart Ransome. The ready-to-wear lines include a combination of various items, including hoodies, urban wear and casual wear. And, for the shoppers in the house, everything is for sale.
Not sure you can afford to buy clothing from something that was just on the runway? We have good news. While prices run the gamut, there are items within reach. According to Bowling, you could leave the show with a whole outfit for $100.
For the most outrageous in fashion, get to the Couture Showcase, where the most exclusive, high-end, and often avant-garde fashions will be on display. With a lineup of 29 couture designers — including Norma Baker-Flying Horse, who incorporates her Native American culture in her work — there will be plenty of fashion to inspire, excite and influence your closet.