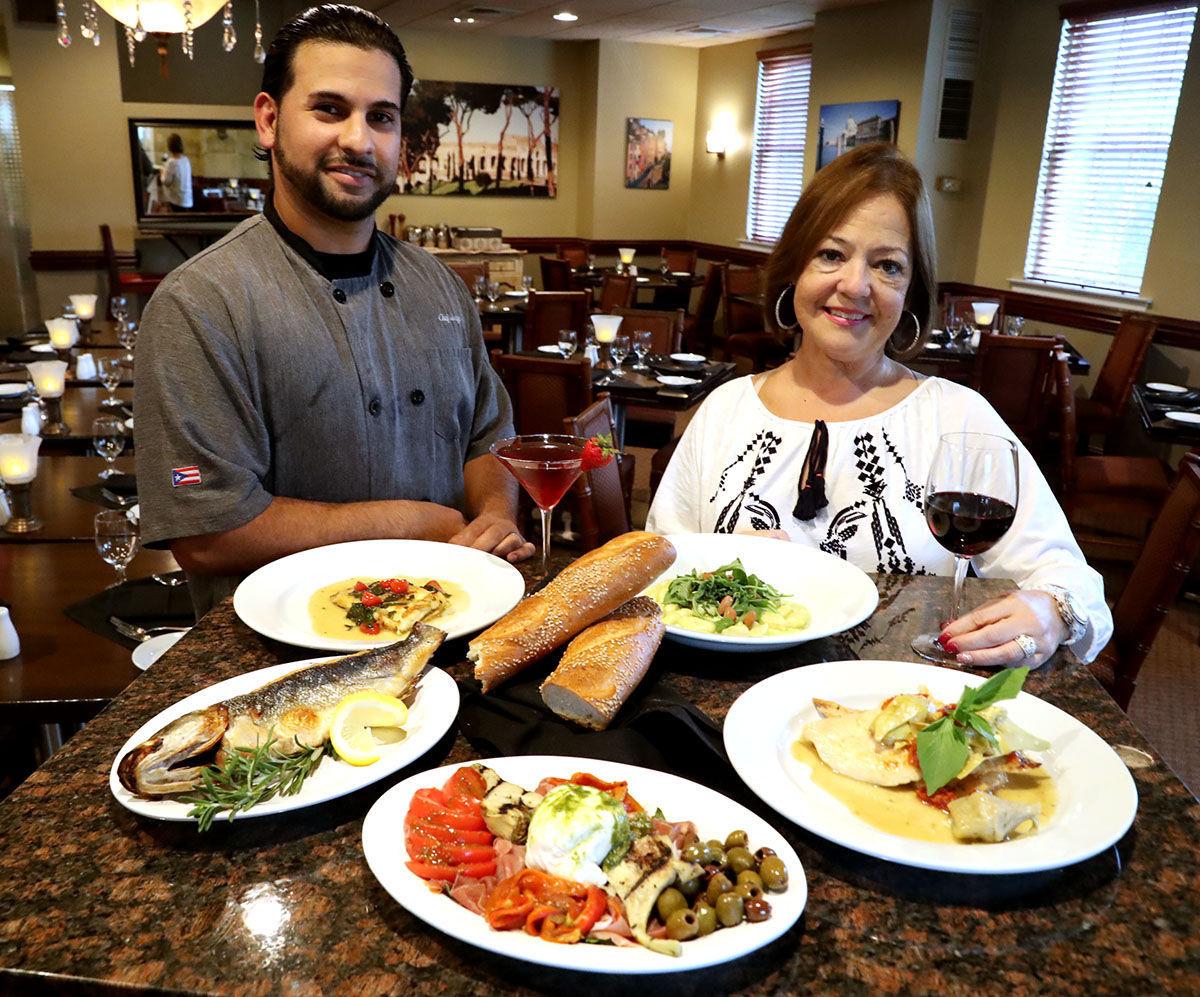 Ask Mary Reyes, owner of Egg Harbor City's Assaggio! Restaurant what's new and she proudly boasts that the restaurant has won some well-deserved awards — namely, an A.C. Weekly Nightlife Award for Best Happy Hour outside of a casino; Best Meatball at Resorts' Italian Festival; and Assaggio's Executive Chef Jorge Barreto won an A.C. Weekly Top 40 Under 40 award.
"So things have been good, considering I'm a newbie at this," says Reyes, who purchased the business five years ago from the owners of the former Tre Figlia. A bookkeeper for years, Reyes loved the restaurant so much she bought it, despite having no previous restaurant experience.
One of my favorite trends in the bar world of the last 10 years or so is the rise in popular…
"I didn't know I'd work so much," she laughs. "I worked in an office for 30 years. I worked 9 to 5, I went home and I didn't have to think about it. Now I'm always here. I think about it 24 hours a day … I'm constantly trying to put the restaurant out there."
Executive chef Barreto climbed through the ranks of the old Tre Figlio before being brought on board by Reyes at Assaggio!.
"He's very innovative," Reyes says. "He knows all the new trends that are around … and he's good!"
"Good" may be an understatement. Barreto's subtle and sublime flavor combinations, whether in entrees, salads or sauces, are the stuff that culinary legends are made of.
This is not overselling. Take, for example, the Scallops Agridolce appetizer ($15). Beautifully presented in a gorgeous, white decorative scallop shell — specially purchased for this dish — the pan-seared scallops with ciopollini onions are plump, tender and full of flavor, thanks in great part to the divine balsamic reduction drizzled on top. It's a flavor combination that virtually explodes in your mouth.
Then there's his fried calamari. What can one say about fried calamari ($9) that hasn't been said before? One word: cornstarch. The cornstarch gives Barreto's calamari an entirely different appearance. The snow white rings and tentacles are so light and airy they almost defy gravity. The exterior is still crispy and crunchy, while the interior is juicy and tender.
"A lot of people can't have fried calamari (because of a gluten allergy)," Barreto says. "So we use cornstarch instead of flour."
Dedication to gluten-free
Barreto is dedicated to offering gluten-free options to customers. So much so that Assaggio presently has more than 45 gluten-free items on its menu from stocks and appetizers to entrees and desserts.
"We are very gluten-free friendly. I wanted to cater to that side of the spectrum — I felt they were ignored," explains Barreto, who does not have a gluten allergy, nor does he suffer from Celiac disease. "I believe it is here to stay. It's a real thing."
And it's more than just using cornstarch over flour for Barreto. So serious is he about this, that when making his homemade gluten-free items, he utilizes a separate fryer, oven and even separate pasta machines.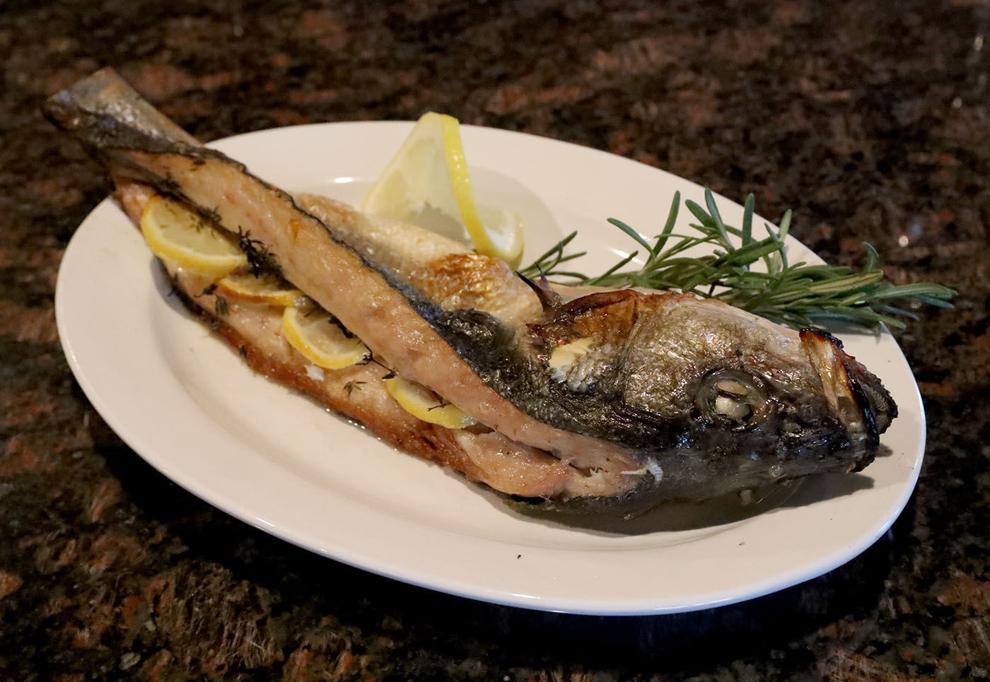 "It took me a long time to perfect our gluten-free pastas — two months. We have been told that we have the best," Barreto humbly says of his homemade gluten-free capellini, fettuccine, linguine and rigatoni, which are available for a $2 up-charge in any pasta dish. He also makes regular, non-gluten-free pastas in-house daily, including his incredible gnocchi.
This dedication to serving gluten-free has brought Assaggio a wide base of customers from other areas who either already know of its reputation for being gluten-free or those who discover them on the Find Me Gluten Free app.
"I take a lot of pride in it," Barreto says.
One bite and you'll be hooked
A misconception that many have is that gluten-free food is tasteless and bland. With the flavor combinations Barreto devises, the food on his menu is anything but.
Most chicken and veal dishes are gluten-free, with a standout being the Veal Gregorio ($29), sautéed veal topped with roasted pepper, prosciutto, mozzarella in a balsamic demi.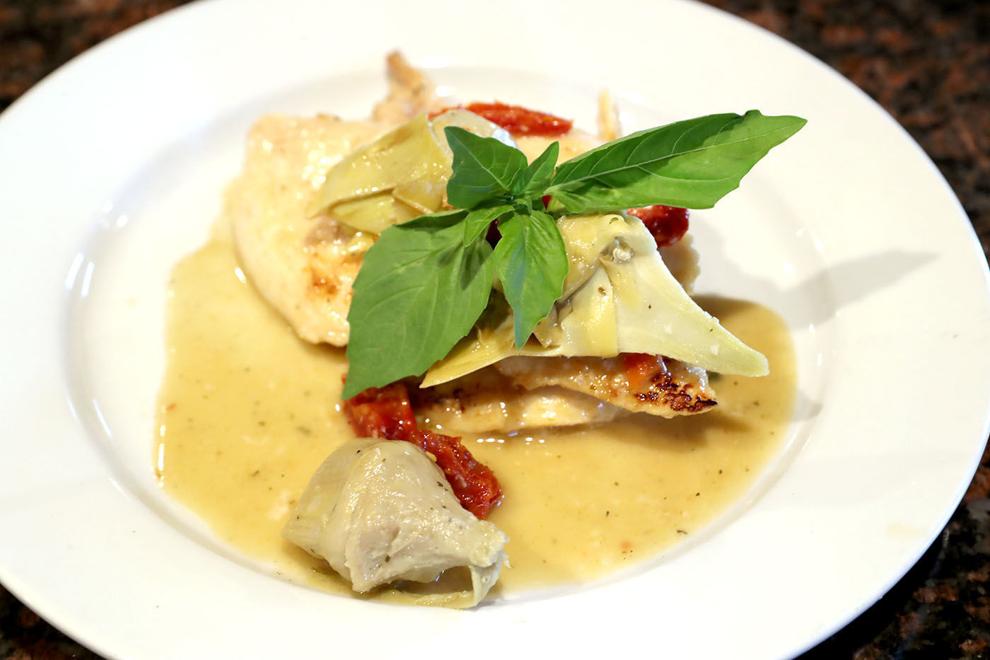 "It has a really curious sauce," Barreto states. "It's made with white wine, but there's this great zing from the balsamic."
A personal favorite of Reyes' is the lobster and shrimp Francaise ($42) — another gluten-free dish — with egg-battered shrimp and lobster tail in a white wine cream sauce. The sautéed Pollo Dannyella ($26) with artichokes and sundried tomatoes served in a white wine garlic sauce has also been a real crowd-pleaser.
Of the uncountable number of albums that have been released by artists since the advent of r…
This spring, Barreto added a full, gluten-free, risotto menu with six variations, including a tasty wild mushroom blend ($15) and the Valenciano ($38), a paella-style dish with shrimp, mussels, lobster, chorizo and peas.
With such an extensive menu loaded with so many mouth-watering options, it may be difficult to make a decision at Assaggio. That's why Barreto won't eliminate his staple dishes, such as his award-winning meatballs ($8), the chicken parmigiana ($19, not gluten-free) and his always-popular Ravioli Carbonara appetizer ($10), homemade ravioli stuffed with ricotta and an egg yolk and topped with crispy pancetta and cream.
"I do it differently," Barreto says slyly. "It has a little surprise."