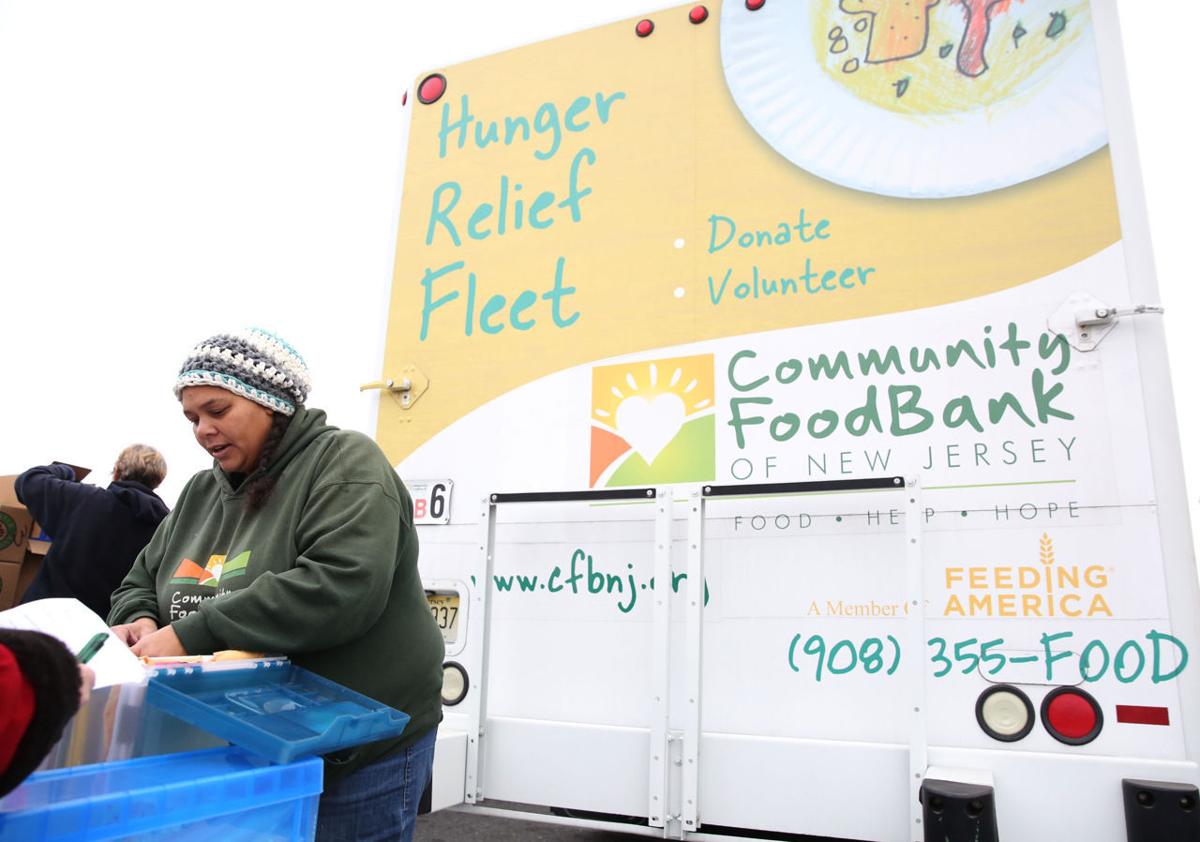 The Community FoodBank of New Jersey — Southern Branch will host the "Feed A Family" dine-out fundraiser from Sunday to Sunday, July 30 to Aug. 6, at nearly 50 local restaurants. The benefit will support hunger relief efforts by the FoodBank in Atlantic, Cape May and Cumberland counties.
"We encourage local residents and those vacationing in the area to patronize participating restaurants," says Richard Uniacke, vice president of the Southern Branch. "These restaurant partners are invaluable in our efforts to combat hunger and help feed local families. We greatly appreciate their support."
Here's how it works: diners will be encouraged to add $5 to their check at participating restaurants throughout the week.
"Adding $5 to your bill at any of the participating restaurants will allow the FoodBank to provide 15 meals for families in need in Atlantic, Cape May and Cumberland counties," Uniake says.
Some restaurants, like The Iron Room in Atlantic City, have pledged to match the amount raised from the week-long effort. Others such as The Crab Trap in Somers Point have donated $500 as a kick off to the fundraiser.
According to Uniake, Atlantic, Cape May and Cumberland counties have some of the highest rates of child food insecurity in the state. About one in four kids in these communities don't know where his or her next meal will come from.
"Families make tough choices every day to provide for their children, often deciding between food and other necessities and skipping meals so their kids have enough to eat."
He claims that summer is a particularly distressing time because children don't have school meals to rely on.
"The FoodBank is serving nutritious summer meals to help fill the gap, but there's much more to be done to eliminate hunger in our region. 'Feed a Family' provides a simple way for South Jersey residents to support their struggling neighbors as they dine out with their families," he says.
Atlantic City: Cuba Libre Restaurant and Rum Bar; Dock's Oyster House; Golden Nugget restaurants: The Buffet, Chart House, Grotto Ristorante, Lillie's Asian Cuisine, Michael Patrick's Brasserie and Vic & Anthony's Steakhouse; Gordon Ramsey Pub & Grill; Guy Fieri's Chophouse; Hard Rock Cafe; Harry's Oyster Bar & Seafood; Iron Room; Knife and Fork Inn; Wonder Bar
Avalon: Bobby Dee's Rock 'N Chair
Egg Harbor City: Leatherhead Pub
Egg Harbor Township: Flat Stone Tavern & Grill; Sublime Seafood Co.; A Touch of Italy
Galloway: Assaggio!; Oyster Creek Inn; Romanelli's Garden Café
Linwood: Casaldi's Cucina
Margate: Downbeach Deli & Restaurant; Essex Seafood Co.; Junior's Donuts & Dogs; Maynard's Café; Steve & Cookies; Tomatoe's
Northfield: Carluccio's Coal-Fired Pizza; Chido Burrito; The Spot; Valentina's Trattoria Italiana
Smithville: Fred & Ethel's; Smithville Inn
Somers Point: Charlie's Bar and Restaurant; Smitty's Clam Bar
Ventnor: Annette's; Cardinal Bistro; Domenico's; Lisa's; Red Room Café; Sage; Tutto Fresco Italian Grill
Wildwood: Uries; Boathouse; Beach Creek
For more info or a full list of participants, go to CFBNJ.org.