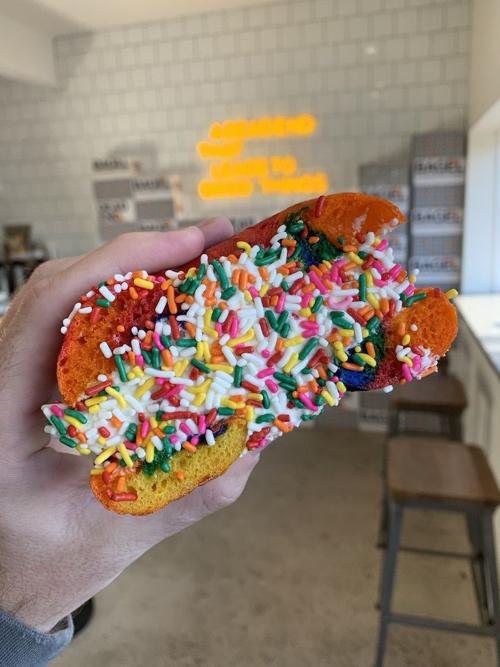 Ocean City's popular breakfast spot Dead End Bakehouse will celebrate its first anniversary this Saturday and Sunday, Oct. 26 and 27.
The store will offer birthday cake lattes, birthday cake buns and their own birthday cake cream cheese (cream cheese, birthday cake pieces and rainbow sprinkles).⁠
They will also be giving away three $50 gift cards throughout the weekend.
Dead End Bakehouse is located at 1050 Bay Ave. in Ocean City. For more info, go to DeadEndBakehouse.com.
Ocean City has a reputation for not exactly being a hot spot for dining out. Due to the town…