When regulars call up to reserve a favorite dish long before they're even seated at their table, you know you got a good thing going.
Such is the case with Ristorante Luciano.
It's hard to say why "Dancing with the Stars" is such television gold.
In Stone Harbor now for 15 years, it has managed to not only survive, but thrive, purely from the word-of-mouth of happy customers.
"We've been very blessed, and have a very loyal following — it's the best part of the job," says Joe Iacovino, who runs the front of house while his brother Luciano Iacovino, the head chef, runs the kitchen. "We have done zero advertising — it's all been word of mouth."
The Iacovinos began their restaurant business as Graziella's, a take-out pizzeria in Westmont named after their mother, which morphed into a "speakeasy-style" restaurant in the late 1980s.
"People kept asking if they could sit down and eat," Joe says. "We only had tables in the kitchen where the family ate, so we opened it up to customers. It was a speakeasy Italian restaurant — way ahead of its time. People would come through the back of the restaurant and eat in the kitchen."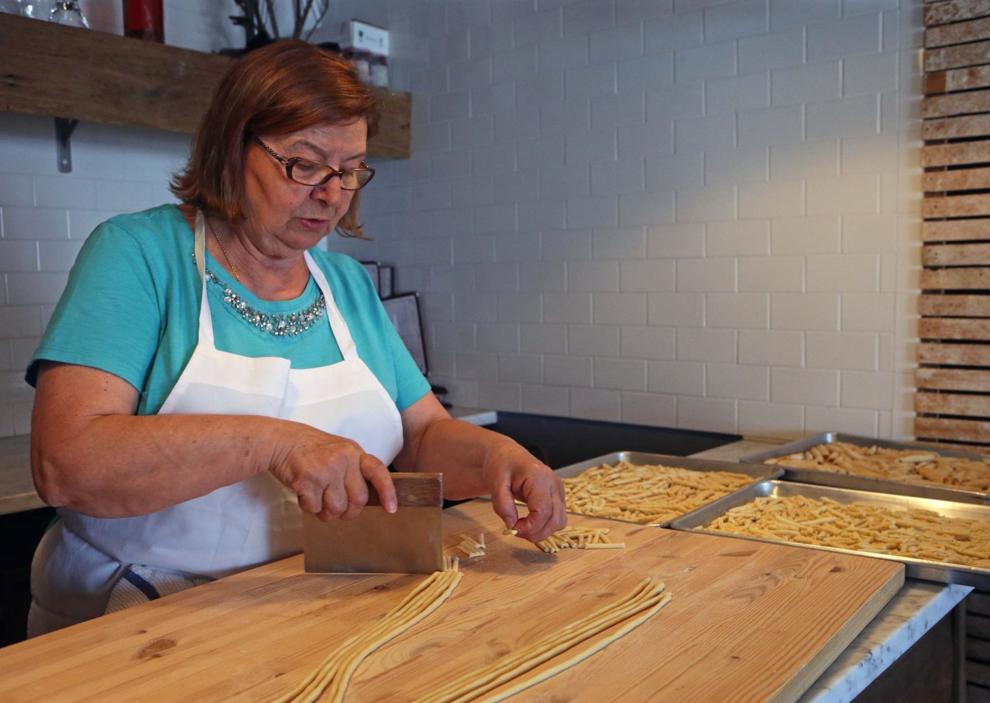 Luciano was looking to have a place at the shore, as well, so they found another take-out spot in Ventnor — Graziella's of Westmont. But having a "real" sit-down seashore restaurant had always been on the brothers' minds, and Stone Harbor was in the short list of locales.
"When you enter a (new) location, it has a certain feel," says Joe, who also works in hospitality for the Mandarin Hotel and Rainbow Room in New York City, of when they looked for their current location on Third Avenue. "This particular restaurant spoke to us. The rest is history."
When the family first moved in, the décor was more that of a traditional Italian restaurant. But damage from Hurricane Sandy prompted a massive renovation. The Ristorante Luciano of today, an intimate 70-seat space, is practically unrecognizable from its former self.
"We were going for a very New York feel," Joe says of the chic, yet still casual, appearance. "All the materials in the restaurant are reclaimed. The brick on the walls are from a 150-year-old townhouse in South Philly. Some of the wood is from North Philly, there's some barn wood from Germantown and Churchville. We wanted it a bit rustic with a little bit of history to it."
The flavors of Florence — and beyond
Like all of the Iacovino children, head chef and brother Luciano grew up in his parents' restaurant business and was only 18 when he was tasked with running the Ventnor pizzeria.
He learned to cook from his mom, who hand makes most of the desserts and pastas, like her homemade fusilli, each one of which she hand twirls into perfectly thin Shirley Temple-like curls (her secret is Semola Rimacinata di Grana Duro flour, which keeps it light). As a kid, Luciano would sit and watch as mom cooked, learning her tricks of the trade. He finished his schooling at La Scuola Cucina Lorenzo de Medici, a culinary school in Florence, Italy.
I've probably been to the Smithville Inn 50 times in my life. Growing up, it was the place w…
His menu, however, is not just Tuscan-based. His knack for putting opposing flavors together that blend just right take you on a full-blown culinary tour of the entire boot.
Take his Amalfi-inspired burrata and speck appetizer ($16.50) special (don't let the word "special" fool you, they will usually have it available). The outer layer is made of mozzarella, the inside is stuffed with stracciatella and cream that slowly oozes out when sliced. The great saltiness of the speck is a fantastic opposition to the buttery creaminess of the cheese.
The roasted peppers app ($10.50) has delightfully sweet red and yellow peppers that blend beautifully with the severe sharpness of the provolone it's served with.
Luciano enjoys making his famed pasta and veal dishes the most, such as his Veal Valdonstano ($29.50) with prosciutto, fontina and sage or the Penne all'Amatriciana ($24.50) with Roma tomatoes, caramelized onions, pancetta and pecorino Romano cheese.
Luciano's sous chef of many years, Dan Carney, with whom he works "hand-in-hand," develops many of the inventive specials, like the homemade fettuccine with shrimp and lobster ($35.50) in tomato sauce.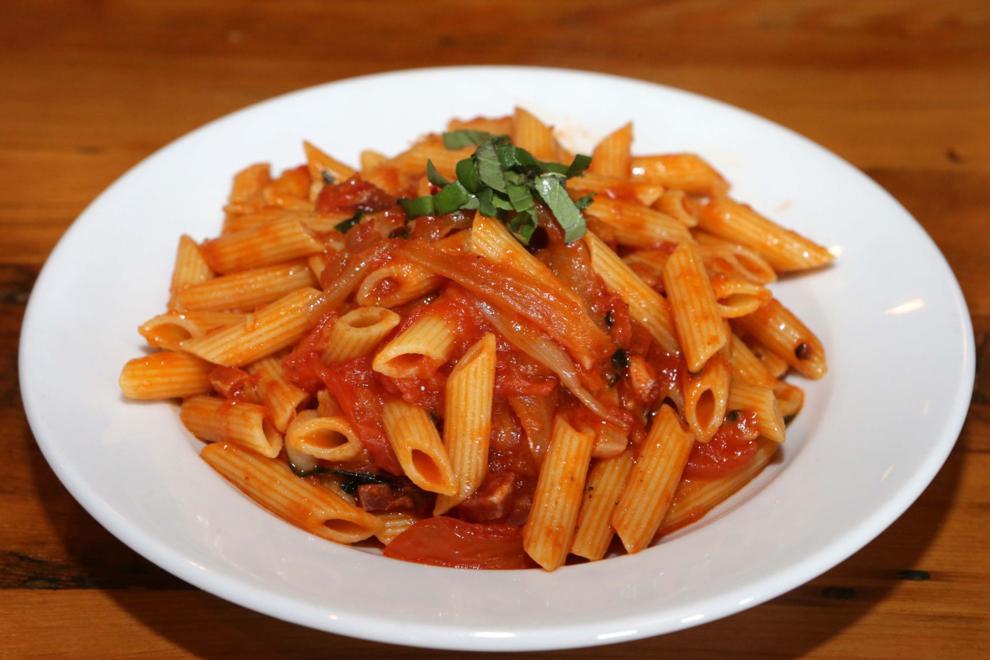 "Dan does amazing things," Luciano says. "Everyone puts their heart into it. We love what we do."
'This place is so special'
Ristorante Luciano has a very loyal clientele. So much so, that Luciano can't change anything.
"In 15 years, we changed the menu only twice," Luciano says. "People were upset. It's their tradition. They come from Connecticut, Philadelphia ... for the same week or same month ... they want the same dish. When we changed the menu, they'd tell me 'you know, I really liked that one pasta dish.'"
A favorite pasta dish among customers is Graziella's lasagna special, not on the menu. Diners will call way in advance to see if it's being served the night they'll be dining and, if so, will reserve it prior to their seating. They know if they don't, it will surely be sold out by 7 p.m.
"My mom makes homemade lasagna that people go crazy over," says Luciano of this house specialty.
"We literally have people ask as soon as they walk in, 'do you have lasagna tonight?'" Joe laughs.
"People have gotten to know our family through the course of the years," continues Joe of the relationship the family and the restaurant have with Stone Harbor. "We're a fixture in the town, it's a great atmosphere. On Saturdays we see the same faces."
Two of those familiar faces on a recent Saturday belonged to Andrew Turner and Jen Minnicozzi of West Chester and Devon, Pa., respectively, as well as Stone Harbor. They discovered Ristorante Luciano years ago from Turner's dad Don — it's his favorite restaurant. The couple has been coming here ever since.
"I am literally obsessed with this place," says Minnicozzi, who makes her own homemade pasta. "And I'm super critical, very particular ... and a super picky Italian eater. This place is so special."
So enamored by the food at Ristorante Luciano, before they left, the couple had already made reservations for the following Saturday.
"The consistency in our restaurant is a direct result of my brother being there every single day that we're open," says Joe of the not-so-secret recipe for the restaurant's success. "He's only missed four days (in 15 years). He touches every single dish before it goes out and puts that much care in every single dish."