Five years ago when the Shore Mall hit its lowest point, longtime owner of its popular Capri Pizza, Rocco Giugliano, decided it was finally time to move out.
"It was one of the best pizza places in South Jersey, as far as I'm concerned," Giugliano says. "I didn't operate like fast food, I had a reputation for a great product. We had a following."
Fortunately, his reputation and his following accompanied him to his new location on Tilton Road in Northfield where, Giugliano is quick to point out, it's still very casual, but with lunches and dinners that are "top-notch," a word he uses at regular intervals when describing the food at Capri.
Welcome back to this month's, "you ask and I'll answer." For new column readers, you can fin…
"We serve dinners here you (usually) have to go to New York City to get," he says. "We're very big on product and very intense cooking, but served casual. People who find us know it's casual. It's not (upscale) like Chef Vola or Café 2825, but I do have that top-notch product."
Giugliano, who hails from Naples, was 18 when he opened his first pizza shop in New York City. He had no formal training, he just learned from the best, like his cousin Rocco Bassolino, who was the head chef at one of the finest Italian restaurants in Florida, Conca D'Oro.
"He may be one of the best Italian cooks in the entire country," Giugliano boasts of his cousin. "Plus, don't forget we grew up with Italian cuisine from our mothers — my mother, his mother — that's all they did every day (cook), the eggplant, the meatballs, the sauce. They were excellent."
It's that same excellence that Giugliano puts into his pizzas — for which numerous "Best Of" accolades adorn the wall near the entrance — as well as his entrees at Capri, proclaiming himself "a great cook besides a top-notch pizza man."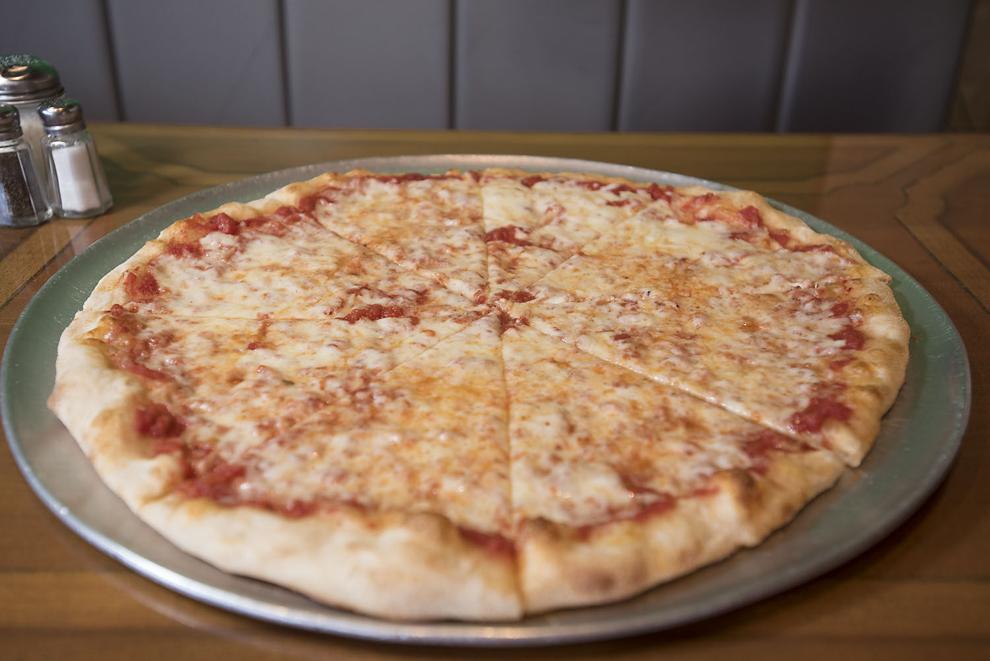 "I come out of Naples (and) have the palate and know how to create a pizza the way it's supposed to be done. Great sauce, thin crust, good cheese," he says. "That's all there is to it, really."
Words like "great," "best" and "top-notch" may sound like hyperbole, but Giugliano stands by his statements. And, according to him, he gets just as much of an over-the-top response from customers, too.
"People come in and say, 'Wow! Why do we go to an island restaurant?'," says Giugliano in an accent that still gives away his Italian heritage, even after decades of living in the U.S. "They come here for me … (from) Margate and Longport, Linwood, Ocean City, Galloway. I'm drawing people from all around. (Because) once they have my food they go, 'what, are you kidding me?' And they come back."
While Giugliano tends to rave about the food at Capri, he makes no pretense about his location in a non-descript strip mall, nor the décor, which merely consists of bright green walls that surround a few sparse tables and booths.
Grab your favorite pair of blue jeans, because Go Blue for CASA is back.
"I'm not Sofia, not Tomatoe's, not Johnny's Café (in terms of design), but our food is as good if not better," he boldly states. "You come for just a casual dinner, not to celebrate anything, just good food."
Despite the heavy appearance of a takeout eatery, which manager Ryan Leitz admits is very prevalent at lunch, come dinnertime, Capri is a "full-action restaurant," where some customers will sit through a seven-course meal.
The menu includes an amazing array of pizzas ranging in size and shape (round, round deep dish and square Sicilian) with creative toppings like red or white clam sauce to Thai chili chicken and pineapple ($18 each). Homemade pastas like fettuccine come in a wide variety of sauces such as pesto, Alfredo, pomodoro, vodka and meat. Chicken and veal dishes, pounded paper thin, have proven quite popular here with options like picante ($13.95/$14.95) and cacciatore ($14.95/$15.95) to marsala ($13.95/$14.95)) and Giugliano's beloved Francaise ($13.95/$14.95).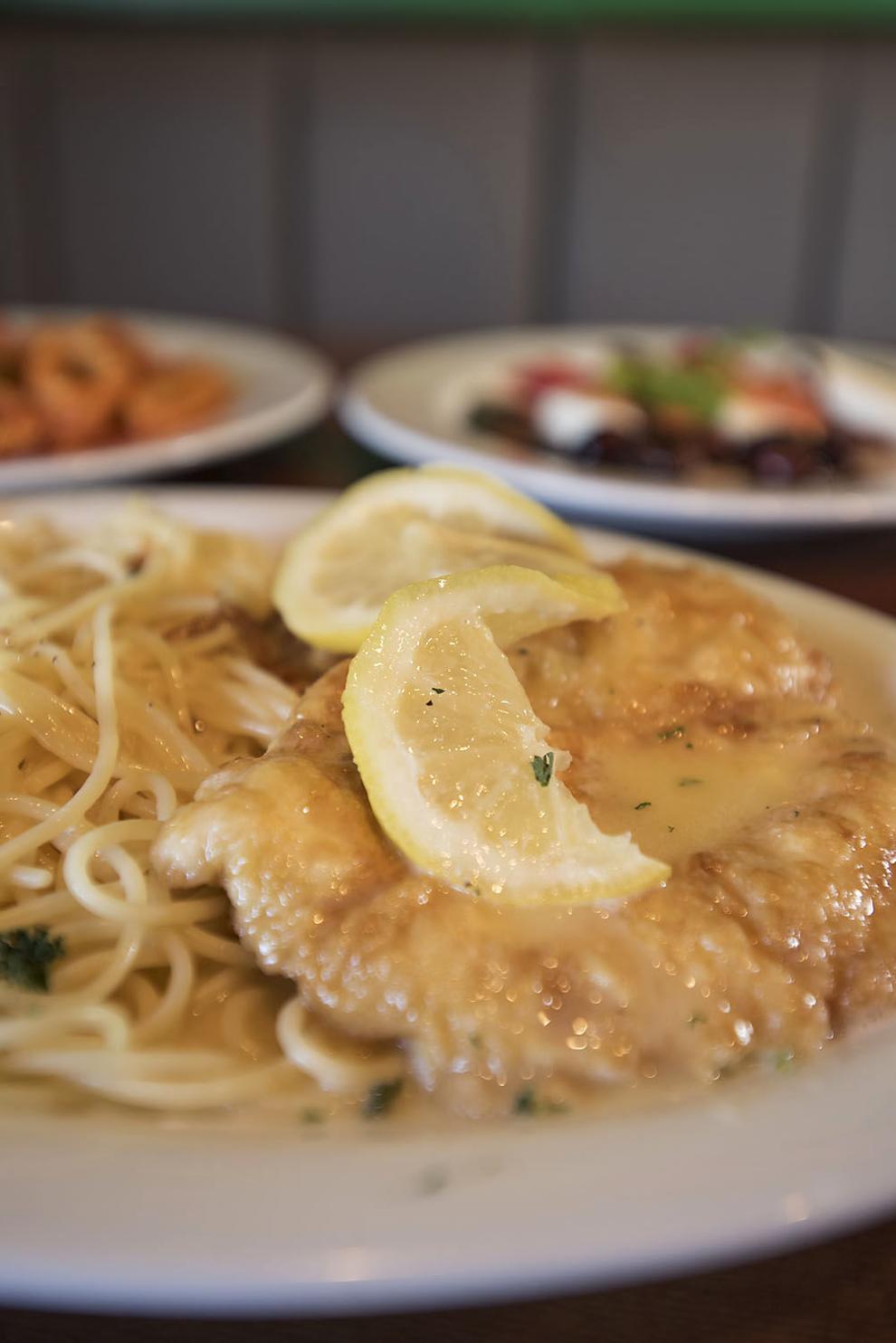 Even though Capri is on the mainland, Giugliano is proud to offer a wide selection of seafood options, with perhaps as many offerings of shrimp, scallops, flounder, calamari and even red snapper and ahi tuna platters than most seafood restaurants.
"We are not just a pizzeria, we are a top-notch restaurant," he restates. "We're all about food."
Server Frank Mazzeo believes the secret to the good food he serves is nothing more than "authenticity," from cooking the flavorful gravy all day to hand-rolling the meatballs, which Mazzeo says are "better than any other restaurant's meatballs" he knows.