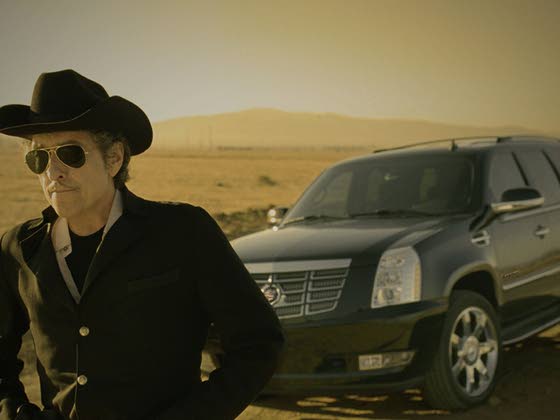 As long-suffering fans of Bob Dylan know all too well, seeing the legendary singer-songwriter live usually offers a lesson in adjusting one's expectations.
In other words, hope for the best - a memorable evening with a master musician - but prepare for the worst - perhaps barely being able to recognize selections from his potent catalog.
The latter is pretty much what NPR host Bob Boilen experienced during a recent Dylan show at George Washington University in Washington, D.C.
Although the set list didn't lack for Dylan classics such as "Just Like a Woman," "Highway 61 Revisited" and "Like a Rolling Stone," the performance left much to be desired.
"I usually applaud artists who change their songs and find new ways of breathing life into them, but rarely is that true of Bob Dylan," Boilen writes under the header, "Nobody Ruins Dylan Like Dylan."
"Usually the melodies are gone, the singing is often staccato, small phrases stripped of their singable signatures. In the gym at George Washington University, it was nearly impossible to make out the words if you didn't already know them."
That's not to say Dylan can't rise to the occasion live. Lehigh Valley Music Blogger John J. Moser raved about a Nov. 12 show at the Stabler Arena in Bethlehem, Pa. The performance couldn't have offered more of a contrast from Dylan's "mediocre" set last summer at Allentown's Coca-Cola Park.
"For 103 minutes, Dylan became an animated performer, broadly and intently gesturing as he stood at a microphone in front of the stage and sang - really sang, infusing his vocals with texture and emotion," Moser writes.
To compare and contrast the current Dylan with the young troubadour, check out "Bootleg Series Vol. 9 - The Witmark Demos: 1962-1964," the latest in a series of outtakes and unreleased tracks to be restored.
The material features powerful renditions of "Blowin' in the Wind," "Don't Think Twice, It's All Right" and the "Ballad of Hollis Brown," with Dylan playing along on acoustic guitar, harmonica and piano, according to Wall Street Journal writer Jon Friedman.
"It is the sound of a master craftsman at work," Friedman writes.
Nearly 50 years later, the craftsman is still at it. On good days, he's able to deliver the goods.
"Throughout the night, his music spoke volumes to the crowd," Moser writes of the Bethlehem concert. "And they clearly understood - not just the songs' meanings, but that they were seeing something special."
WHEN: 9 p.m. Friday, Nov. 26
WHERE: Event Center, Borgata Hotel Casino & Spa, Atlantic City