Temple University history professor Bryant Simon's fascination with Atlantic City began as a young boy, courtesy of his parents.
Things were different then, the city still held a mystical, mythical place in Americans' imagination reminiscent of that Burt Lancaster line in the movie "Atlantic City."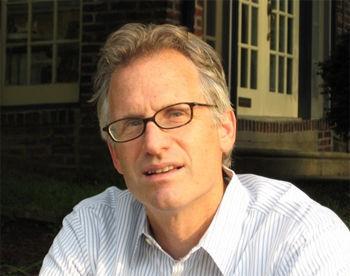 But while Simon holds fond memories of a city he explored by bicycle, he keeps a clear eye as a writer in dissecting the issues of government, big business, class and race that helped shape the city.
No American city is immune to those issues, he told us. but Atlantic City, true to its hustler's heart, has a way of amplifying those experiences.
"Atlantic City was kind of America on steroids," Simon said while sitting down with us for an informative discussion about the city's past, present and future.
Today's show is longer than most, but it's definitely worth hanging in for as Simon's passion for the topic is evident.
If you're short for time here's some benchmarks.
12:45 - Stockton's role in the city's future
15:15 - Who stepped in when the city squandered opportunities to design its landscape and future
17:25 - The diverging futures of the Boardwalk and Atlantic Avenue
A new episode of The Atlantic City Story podcast is available every Saturday morning. The podcast and previous episodes are available on iTunes, SoundCloud, and Stitcher. 
Now it's your turn. Got an idea for a podcast episode? Just want to tell us what you thought about the show? Let us know. Call us at 609-272-7238 and share your thoughts (we may include them in an upcoming episode if you tell us who you are).