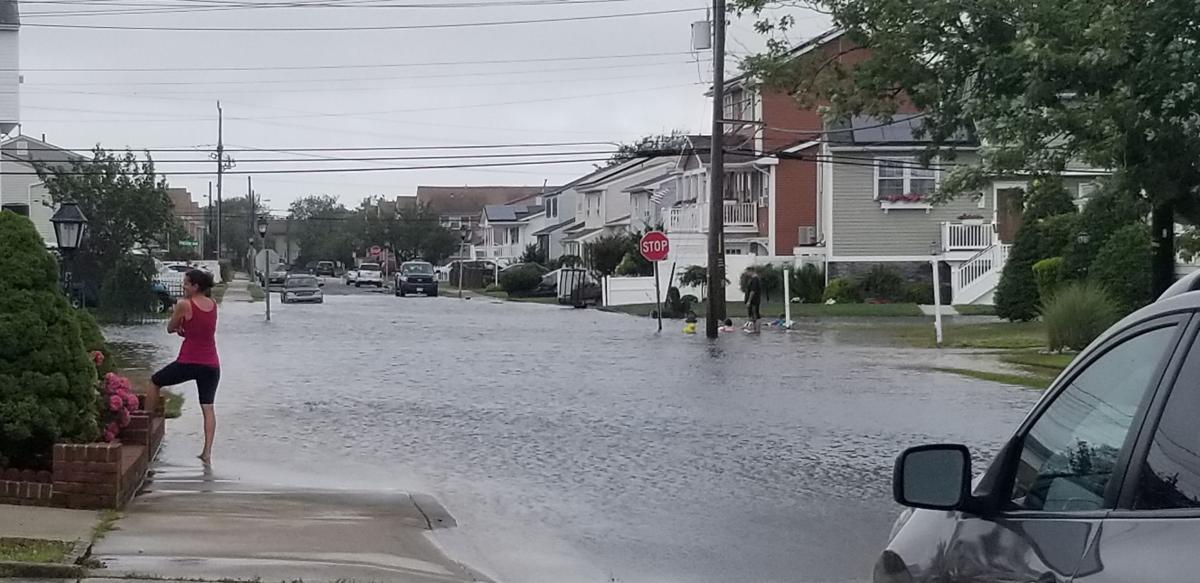 An Atlantic County-focused climate change group will hold an open house to discuss the state's proposed climate change and sea level rise responses on  Tuesday.
The meeting, hosted by the Atlantic County Coastal Region Resilient New Jersey will be virtual and offered twice — at 9 a.m. and 6 p.m.
The meeting will focus on the state Department of Environmental Protection's landmark report on a proposed strategy and response to climate change. The report, released in April, recommends more than 100 responses in six policy areas be implemented by the public and private sectors.
The report's recommendations include what critics consider extreme and cost-prohibitive steps, including elevated building requirements that have raised concerns locally. Atlantic County, Brigantine, Atlantic City, Ventnor, Margate, Longport, Northfield, Pleasantville, and the American Red Cross comprise the Atlantic County coast region.
Cape May County seeks $24M for projects
Cape May County's Board of Commissioners introduced on Tuesday a bond ordinance to appropriate $24 million for capital improvements.
The ordinance includes funding to build a government services building at the Cape May Airport, improvement and modifying for The Theater at County Commons in Middle Township, contributions to a redevelopment initiative, and various other projects. A public hearing and vote will be held on 4:30 p.m. June 22 at the Cape May County Administration Building, 4 Moore Road, Cape May Court House. To access the meeting remotely, go to: capemaycountynj.gov.
Permit sought for ACY de-icing plant discharge
The South Jersey Transportation Authority will seek a permit from the New Jersey Department of Environmental Protection to allow for the discharge of uncontaminated groundwater from an Atlantic City International Airport basin being constructed as part of a De-icing Facility project. The groundwater will be discharged into select surface waters, according to a public notice.
Hamilton Township $2M bond vote June 21
Hamilton Township will hold a public meeting and final vote June 21 on appropriating $2 million to make improvements to the Lenape Dam, roadway and drainage projects as well as additional road reconstruction, curb work, landscaping and acquisition of "non-passenger vehicles" for the police department and other park improvements including, but not limited to Liepe Park.
Galloway returns to in-person meetings
Galloway Township will return to in-person council meetings next Tuesday.
The second and fourth Tuesdays of each month usually are designated as the time for regular Council Meetings for the year 2021 and said meetings shall be held in the Council Chambers of the Municipal Building at 300 East Jimmie Leeds Road at 6:30 p.m., unless otherwise noted. During the summer months of June, July and August, only one council meeting is scheduled
Orange Loop developer expands St. James Place project
Developer Pat Fasano is revamping his plans in Atlantic City to build a residential-retail project on St. James Place in the entertainment district known as the Orange Loop.
Fasano, through his development company NYORANGEDEEDS, LLC, had previously been approved for a two-story building with approximately 10,000 square feet of retail space; an outdoor entertainment venue with a stage, open gathering area, restrooms, seasonal concession stands and a seasonal bar; the construction of a 10-unit hotel; and a 51-space parking lot.
He's now seeking from the Casino Reinvestment Development Authority's land use division permission to add a third floor to a retail building, and to convert the second floor from retail use to four two-bedroom residential units. The third floor will also be residential.