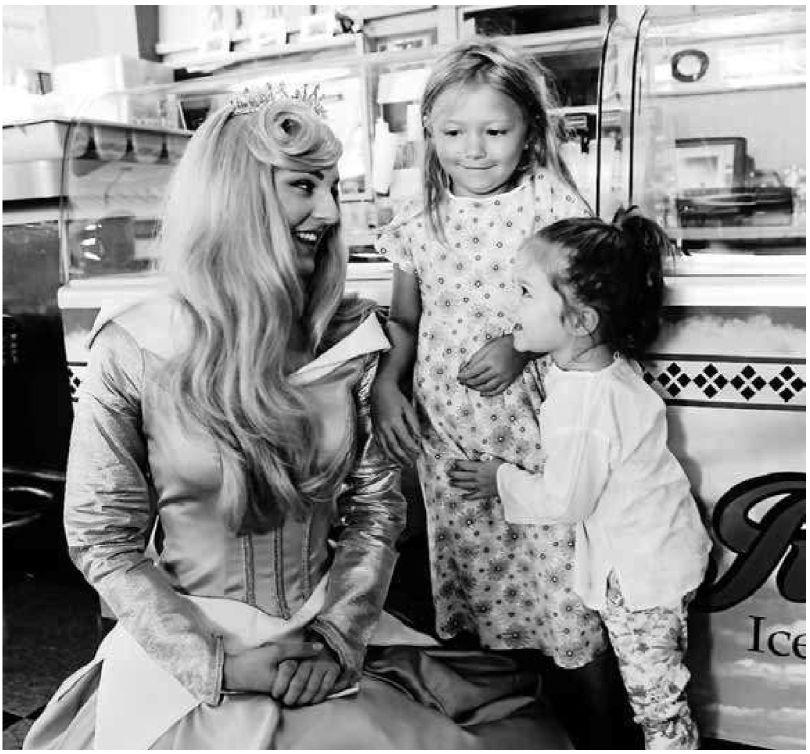 "A few years ago my wife came home from a kid's party and told me that I needed to call this company," Roberts says.
The following day, Roberts called Shawna Mulford at Let's Party Events. Mulford put together a few different character event proposals, in hopes of trying one at Shoobies. Roberts was so impressed, he decided to do all of them, and they've been going strong since.
At the character breakfasts and dinners, characters perform, interact and host meet-and-greets.
"We've even had superhero training and oaths," Roberts says.
Every Monday, Wednesday and Friday from 9 to 11 a.m. and Thursdays from 5:30 to 7 p.m., Shoobies hosts a character dining experience. The characters change weekly, and each breakfast features one character.
"I post the schedule for the coming week every Sunday," Roberts says. "Paw Patrol" has been huge this summer, Roberts adds, and another favorite is the princess breakfast every Wednesday morning.
For the past decade, Shoobies has been dedicated to supporting autism awareness, raising over $50,000 for autism.
Shoobies currently has a collection box in the restaurant for spontaneous donations from customers and sells T-shirts to raise money for Autism New Jersey.
Roberts has a personal connection to autism, as his oldest son has Asperger's. While his son is excelling — he just graduated from high school and will attend college this fall — this is a cause the Roberts holds close.
"Everyone at the restaurant chips in," Roberts says.