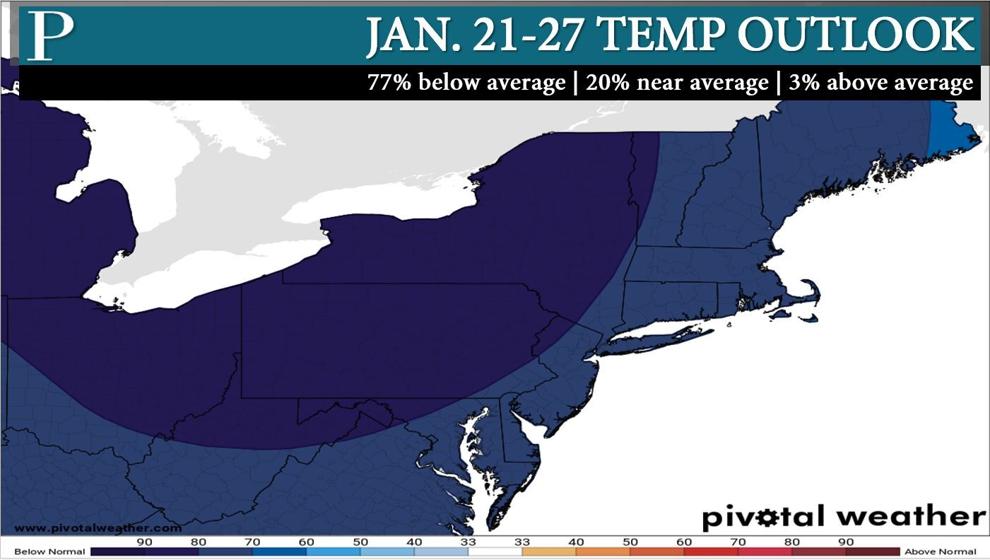 There's a fairly strong signal that temperatures will be below average for the end of January. 
Average highs are in the low to mid-40s, average lows are in the mid-20s inland, with around 30 readings at the shore. 
Expect the polar vortex to stretch from its usual resting spot near the North Pole to the Northeast during this time. While not every day will be below average, expect most day to be colder than average.
We then have to watch for next weekend. A storm system will go off the Southeastern Coast. From there, the range of possibilities varies from well out to sea, passing near Bermuda to a bonafied nor'easter.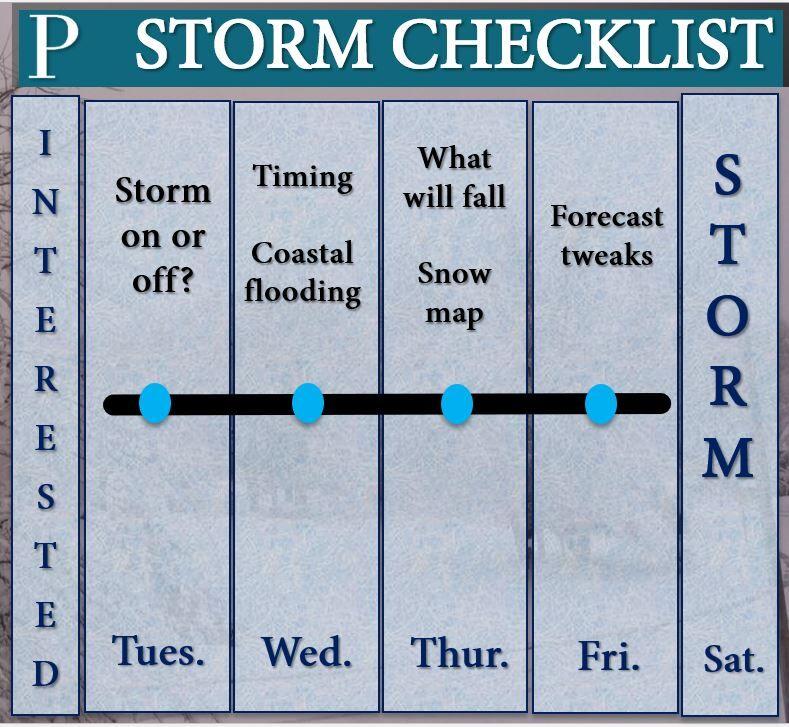 On Tuesday, come back to our website to see if the storm is on or off. 
Contact Joe Martucci:
609-272-7247
Twitter @acpressmartucci