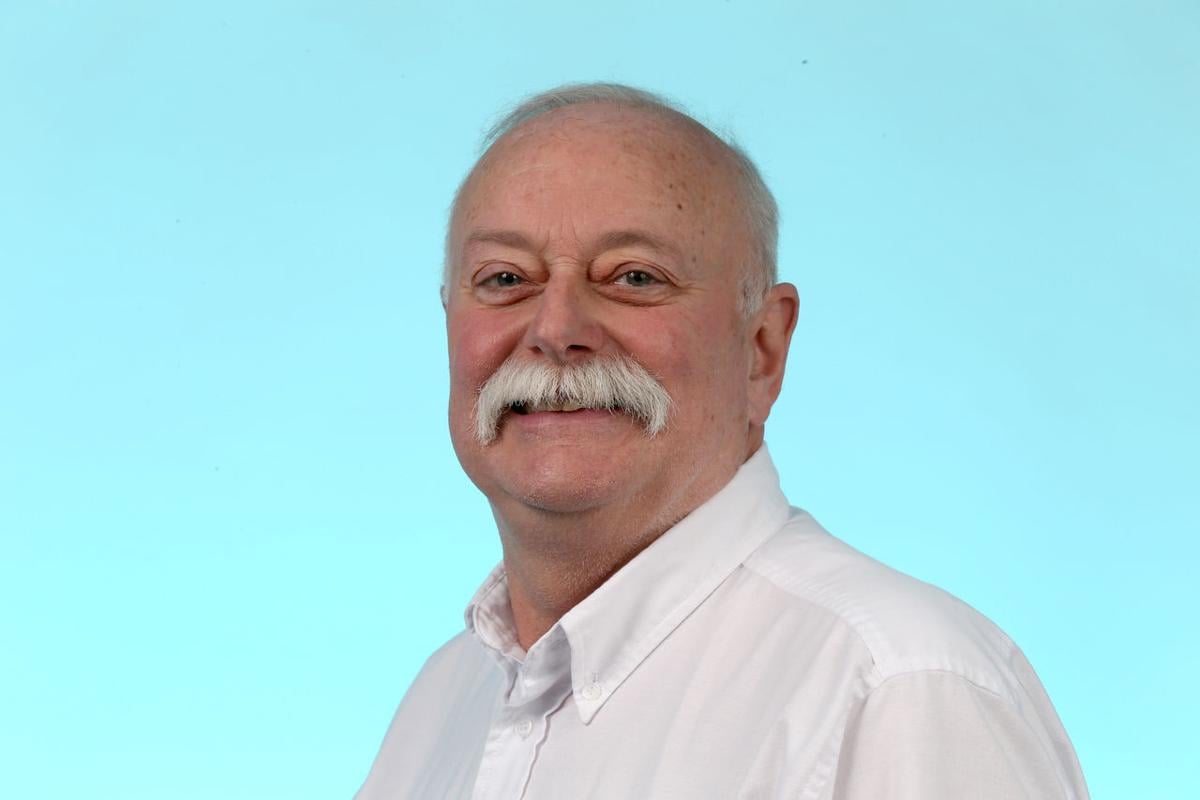 This week is full of activity during Atlantic City Beer & Music Festival Week. At 7 p.m. Thursday, June 3, the New Jersey Craft Beer Kick-off Party happens at Tennessee Avenue Beer Hall in Atlantic City.
They will debut Beer Fest collaboration beer between NJCB and Departed Soles of Jersey City. Anytime and Anywhere is a 4.9-percent session IPA brewed with Cascade, Citra, Mosaic and El Dorado hops. Inspired by the band Less Than Jake, who is appearing at the festival, and what types of beer they like, Mike Kivowitz worked with DS to form a recipe for this brew. I was even told that DFH 120 Minute IPA, Founders KBS and others special brews will make an appearance during the weekend at TABH! Stop in and enjoy the fun!
Then on Friday, June 4, to start your day out right, NJCB will hold a Beer Brunch at Chickie's and Pete's at the Tropicana Atlantic City at noon. They will serve up the NJCB collaboration beer as well as beers from lots of N.J. breweries.Of course then the first session of the Beer and Music Fest begins at 8 p.m. until midnight at Bader Field. With this large venue, there will be plenty of space to roam around or sit and enjoy a beer and the music. On Saturday, June 5, you can get your blood running with the Hops Trot 5K Run preceding the second session at noon. Starting at Ocean Casino Resort and running around town with four beer stops en route to Bader Field, you arrive just in time to refill your tank! The second session runs noon to 4 p.m., followed by the third from 6 to 10 p.m. Games and music and more will be offered at all sessions! This fest is NEVER to be missed! It's the best and the biggest in the state.
Also look for beer specials at local bars and restaurants during the week.
Local brewery updateAs in previous years, Cape May Brewing Company offers a range of summer beers for every palate. Favorites making their return this year include their dynamic shandies The Grove, offering refreshing citrus flavors, and The Bog, which offers a bold cranberry flavor. For those looking for a beer you can enjoy outside or by the water, it's tough to beat their Mexican-style lager Tan Limes, complete with locally-sourced sea salt and lime juice. Their orange IPA Crushin' It also welcomes a number of new flavors this year, including Grapefruit and Blueberry Lemon to last throughout the summer season.
For IPA fans eager for more, there's a lot to love about their returning favorite City to Shore, a Double IPA, and the Double Dry-Hopped White Caps.
Featuring citra, amarillo, and simcoe hops, City to Shore provides citrusy and grapefruit notes, as well as a well-rounded malt character for the perfect mouth feel. This is a limited release, so make sure to grab your own 4-pack of this one as it's sure to go quickly.
Double Dry-Hopped White Caps, with strong tropical notes of pineapple and papaya from citra and mosaic hops and a hint of resinous pine, is another one you'll want to plan ahead for, so make sure you stock up on this brew.
This year is also a big milestone for Cape May as it celebrates 10 years, complete with a new anniversary brew, Anniversary Ale 10, a striking new anniversary logo, and customized merchandise to celebrate. Keep an eye out for the celebrations at the Tasting Room in Cape May as well.
Gusto in North Cape May continues to make use of their expanded capacity to brew up some nice summer beers. Everyday Balloons is a new Saaz pilsner, and Pocket Sized Citra, an all citra session IPA, are on tap now. Another of his Inside Joke sour series is Bermuda Shorts brewed with pineapple, guanabana and raw coconut. Coming up also is The Peculiar Meyer Lemon Pieman with Meyer lemons, vanilla and graham crackers.
COHO in Cape May Court House just put up a clean and dry lime seltzer that would be perfect for blending with lagers and pale ales. Brewer Jason Heavey brewed up a big stout to barrel age but will share some unaged soon at the taproom. The Belgian that he has been aging in cabernet barrels is just about ready to be bottled and released in limited quantities. It will also be on tap at the brewery. Weekends will see food trucks on the parking lot.
At Manafirkin in Manahawkin, new beers are constantly hitting the handles. A few of the latest are Ozzie's Orange Peel, an orange hefeweizen; Seagull Brawl, a lime white ale; and Shake Your Melons, a watermelon shandy. With lots of indoor and outdoor seating and a plethora of other styles of beer, it is certainly a good move to head up the Parkway. Having recently celebrated their 4th Anniversary, look for some of their special bottles if still available. The Unhole Mole sounds amazing! Open from 3 to 9p.m. Mondays to Thursdays, noon to 10 p.m. Fridays, noon to 9 p.m. Saturdays, and noon to 7 p.m. Sundays.
In Somers Point, SOPO is celebrating its 2nd Anniversary with a Belgian-style dubbel called Dubbel Down, as well as expanding their menu with other styles. They have updated the outside seating area and added retractable awnings to add a touch of class. Open from 4 to 9 p.m. Wednesdays and Thursdays, 2 to 9 p.m. Fridays, 1 to 9 p.m. Saturdays, and 1 to 6 p.m. Sundays.
Three 3's in Hammonton has canned Sippy Cup, their juicy New England style APA, for the first time. Brewed with wheat, oats, and lots of Citra, Azacca, Centennial and Columbus hops, this is a fan favorite, so stop and get your share. Two other Memorial Day releases should still be available: Wandering Into Reality, a collab with Abomination Brewing, is a Milkshake DIPA conditioned on Madagascar vanilla, papaya and naranjilla and dry-hopped with Citra and Simcoe; Number 3 is Bohemian Hopcity, a lager dry-hopped with Nelson Sauvin and Noble Citra. Open 5 to 8 p.m. Thursdays, 3 to 9 p.m. Fridays, 1 to 9 p.m. Saturdays, and 1 to 7 p.m. Sundays.
Vinyl, just up the street, released their Viva La Speed Metal IPA brewed with mosaic, azacca and Idaho 7 hops with flavors of stone fruit. A new sour has also been tapped: I've Got My Mind And My Body On The Same Page is an NJCB and Vinyl collaboration made with peaflower, grapefruit, lime and sea salt. Hours are 3 to 9 p.m. Wednesdays and Thursdays, 3 to 10 p.m. Fridays, 1 to 10 p.m. Saturdays, and 1 to 7 p.m. Sundays.
Dan at Chimney Rustic, also in Hammonton, has been brewing up a storm and released three new beers for Memorial Day. The first is Brined Melon, a 4.2% gose with cucumber and lime. Next up is Mango Tango, a mango seltzer, and third is Krummholz, a Euro lager, at 5.2%. Taproom hours are 4 to 8 p.m. Mondays to Wednesdays, 4 to 10 p.m. Thursdays and Fridays, noon to 10 p.m. Saturdays, and noon to 8 p.m. Sundays.
In 2018, Backward Flag in Forked River brewed a beer in collaboration with @rory.hamill but now brew with family and friends every year in his memory. Somethings Missing Tribute IPA is sponsored by lots of great companies: Yakima Chief (hops), LD Carlson (grains), A2Vets (yeast and packaging), Iron Heart Canning (canning) and Modtek Converting (labels). With all of the donations covering the cost, the entire proceeds of the sales are donated to Veteran Mental Health Advocacy Programs. The cans will be available on June 17. Stop by and see some of the new swag. Open 4 to 8 p.m. Thursdays, 2 to 10 p.m. Fridays, noon to 10 p.m. Saturdays, and noon to 6 p.m. Sundays.
Slack Tide in Clermont has started their summer hours: noon to 8p.m. daily. They have also released several new beers. Spreader Bar recently was added to their taplist. A 2XIPA hopped exclusively with New Zealand hops featuring Nelson Sauvin. A nice summer sour also came out. Their Haywire Twist with pineapple, tangerine, apricot and coconut is available at the taproom.
MudHen in Wildwood is ready for the summer crowds and added more outdoor space for you to enjoy their great beers and cuisine. They canned up a load of MudHen Pils to take home and enjoy also. Another in their sour series is on tap now, too. A Mango Guava Fruitie Patootie is available now for those fruit sour lovers.
Farmers markets and breweries
The ABC has recently has made available special seasonal permits for breweries to sell their wares at Farmers Markets across the state. Many of the breweries have taken advantage of this program and will appear at farmers markets every weekend. Some of the locals are: Bucket Brigade will be at Stone Harbor June 13, July 18, and Aug. 15, Manafirkin will be at Stafford FM every week. MudHen will sell cans at Downtown Wildwood FM every Saturday, and Three 3's will travel to Haddon Heights on Sundays from 9:30 a.m. to 1 p.m.
Behr Brewing in Cape May has been progressing well and should have the brewery up and running this month with hopes of opening in July. It will be No. 10 in Cape May County!
A recent visit to see how ZappyBrew in Ocean View is doing left me impressed. It is a large space with plenty of indoor and outdoor seating. I met brewer Jeff Samalonis and assistant brewer Victoria LaRoche, who gave me an insight into what they have planned. There will be a wide variety of styles with seasonals and specialities sprinkled in between the flagships. Jeff was a homebrewer before turning pro and will hit the ground running once the equipment is installed. Owner Anthony Zappy is optimistic about being open by summer's end. Past brewery experience mainly at Nale House in Medford, has kept him on the right path. Watch here for future developments.
Add a date to your calendar! On Saturday, Aug. 7, Manahopkin Craft Beer & Music Fest will rise again at Manahawkin Lake for two sessions: noon to 4 p.m., and 5 to 9 p.m. Canceled last year, they look forward to a great year this year. The proceeds support the Stafford P.B.A. Tickets on sale online now.